Acts of the Almighty
Meditations on the Story of God for Every Day of the Year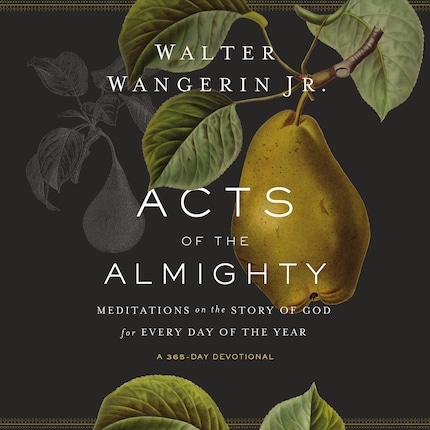 Buchbeschreibung
Acts of the Almighty by beloved, National Book Award-winning author Walter Wangerin Jr. carries us sequentially through the sweep of the Bible's story in daily devotionals.

One of the greatest modern writers on faith and spirituality, Walter Wangerin Jr. is the author of more than forty books - including The Book of God and The Book of the Dun Cow - and the recipient of the National Book Award. In Acts of the Almighty, Wangerin's deep biblical insight and poetic heart help us explore how the Bible fits together into one grand story.

This 365-day devotional invites us to understand more fully God's redeeming works through five sections: Genesis and Exodus, David and Solomon, the prophets, the life of Christ, and the birth of the Church. The short daily devotions capture Wangerin's signature voice as well as his profound wisdom. Each dated entry contains a biblical passage that focuses on a single moment from the Bible's epic story, a brief meditation from Wangerin, and a prayer.

Sink deep into this unique devotional that takes you through the Bible in one year. Acts of the Almighty offers a beautiful opportunity to hear the Bible's expansive and arresting story in a brand-new way.